Religious Facility Cleaning Services
Churches | Temples | Synagogues | Mosques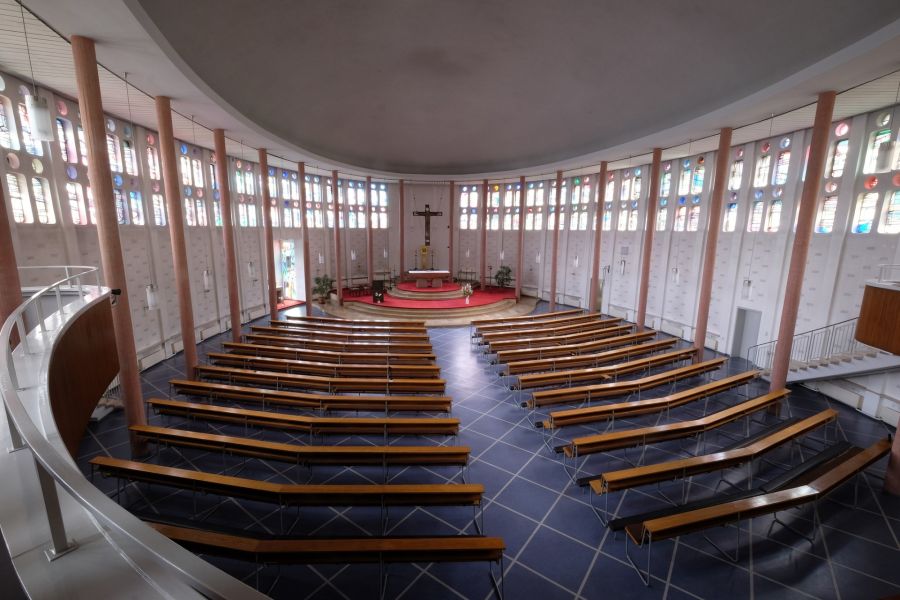 Your congregation holds its religious establishment to a higher level of cleanliness. Having large numbers of people worship in close contact with others is cause for concern. System4 San Antonio has the solution! We have been keeping commercial facilities including churches, synagogues, and similar houses of worship clean and welcoming since 2000.
---
Call for a FREE Quote
---
Why Choose System4 San Antonio for Church Cleaning Services?
Regularly cleaning religious facilities is important to keep your visitors and members safe by reducing the transfer of germs. System4 San Antonio provides sanitization services as part of our regular cleaning services. Our team of experienced cleaners is dedicated to providing the highest quality cleaning services for religious facilities of all sizes and denominations.
Here are the top reasons to select System4 San Antonio to clean your institution:
Indoor health and safety: Churches are high-traffic areas with many visitors coming and going each day. This high traffic can increase the risk of spreading germs and bacteria. Our cleaning services can help reduce the risk of infection by ensuring that all high-touch surfaces are disinfected and sanitized. "Wow" your parishioners with a clean and tidy space for worship. A clean space will make your members feel more welcomed and comfortable. System4 San Antonio's cleaning team will ensure that surfaces are dusted and floors are properly vacuumed and mopped to create a clean and tidy environment for all to enjoy.
Affordable pricing for church cleanings: System4 San Antonio's cleaning crew takes pride in providing professional cleaning services and our owners are happy and proud to offer the services at affordable rates. When you hire System4 San Antonio to clean your religious offices and worship spaces you will receive a cleaning program that is uniquely tailored to the needs of your congregation and office staff. Our management team will work closely with yours to develop a cleaning schedule that meets your budget and your cleaning requirements.
Comprehensive Church Cleaning Services: You don't have to call multiple companies to take care of all of the needs of your religious facility. From the vestibule to the nave to the religious offices and event rooms, System4 San Antonio can handle all of your cleaning needs. We clean pews, stained glass windows, carpeting, and kitchen areas, and sanitize restrooms. One call to (210) 446-4083 will keep your church or temple looking its best.
Types of Religious Facilities Cleaned by System4 San Antonio
At System4 San Antonio, we understand that religious organizations come in all shapes and sizes and we are committed to designing a "just right" cleaning process and schedule for all types of congregations. Whether you have a small chapel or a large cathedral, we have the expertise and experience to provide a thorough cleaning service that meets your needs. We service all types of religious facilities including churches, mosques, temples, synagogues, and more.
Specialty Cleaning Services Unique to Area Churches
Keeping a church clean requires more than just dusting and vacuuming. First, there is an inherent level of respect that is required from a cleaning team. Second, there are surfaces that are unique to churches that require a special touch, such as cleaning stained glass and pews and polishing brass and metals. System4 San Antonio handles each cleaning task with the level of care and respect that it deserves.
How to Clean Church Pews: We begin by vacuuming the pews with a soft attachment to remove loose dirt and debris. The fabric is checked for stains and a mild cleaning solution is applied to spot treat them. Next, the structures are wiped with a microfiber cloth to remove dust and smudges. Last, the pews are sanitized with a disinfectant solution to ensure they are clean and ready to welcome your congregation.
System4 San Antonio's Process for Cleaning Stained Glass Church Windows: Stained glass is often a staple in a religious facility but it can be challenging to clean. Our process for keeping stained glass looking its best is safe and simple. First, we use a soft brush or microfiber cloth to gently remove any loose dust and dirt from the surface of the stained glass. Next, we apply a gentle cleaning solution of warm water and mild soap to the surface and gently scrub the stained glass, being careful not to damage it. The glass is then rinsed thoroughly with clean water to remove any soap residue. We'll even periodically polish the stained glass by applying a water and vinegar solution. System4 San Antonio understands the delicate nature of stained glass and its importance to your facility. We use great care and special equipment and techniques to safely and effectively clean stained glass in religious facilities. Call (210) 446-4083 to learn more.
Polishing Brass and Metal: Churches and temples are known for beautiful gleaming ornamental architecture. Unfortunately, these metals are tricky to keep looking grand. System4 San Antonio offers periodic cleaning and polishing of metal structures in your place of worship.
---
Call for Fast FREE Quote
Dial Area Code first please.
---