Floor Stripping and Waxing
Recurring Floor Maintenance Services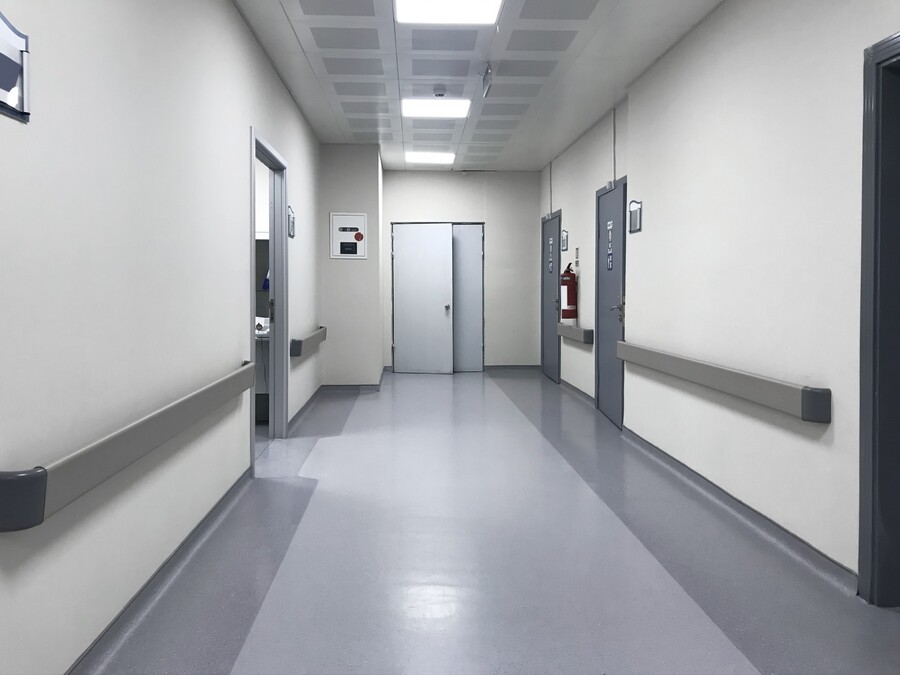 Have you ever entered a building that just felt fresh and clean? The floors were not just clean, but actually gleaming? Wouldn't you like to greet your employees and guests in this manner? Besides giving your organization a polished look, hard surface floor stripping and waxing protects vinyl composite tile (VCT) floors against extreme wear. System4 San Antonio has been stripping and waxing floors since 2000. If you have high-traffic areas that need to shine, call System4 San Antonio to find out more about our stripping and waxing and floor maintenance services.
---
Call for a FREE Quote
---
Extending the Life of Your Floors With Stripping and Waxing
Stripping removes dirt and accumulated wax from VCT floors. When it is done correctly, your floor's prior finish is removed and your floors are prepared to be refinished. After fully rinsing the stripping chemicals from the floors and all areas are completely dried, System4 San Antonio's floor cleaning experts apply several levels of high quality floor wax, or finish. The finish shields the floors from moisture, heavy foot traffic, and stains from spills. With regular stripping and waxing, hard-surface floors will look new for many years. System4 San Antonio takes care of high-use floors with regular stripping, waxing, and top coating as well as burnishing to produce an attractive gloss.
How to Know When Floors Need Stripping and Waxing
All commercial properties would benefit from routine schedules for floor stripping and waxing services to keep floors sparkling and protected against premature wear and tear. However, most don't know how to coordinate the services ideally to keep them looking great while not spending money unnecessarily. How do you create a floor maintenance program to keep up with the regular, periodic and deep cleaning?
If your organization doesn't strip and wax your floors on a set schedule, you'll need to pay attention to some common signs that your floors need care. When your floors become discolored or lose their shine or luster, then it's probably time that you call System4 San Antonio for a stripping and waxing service. Floors that are easily scratched and scuffed also indicate the need for stripping and waxing. Call System4 San Antonio at (210) 446-4083 for a stripping and waxing service quote. Ask about our floor maintenance program that allows you to rely on our work order system to keep your floors consistently looking their best.
The Importance of Proper Floor Stripping and Finishing Techniques
Your building's flooring is an investment that should yield great returns over the years. Professional stripping and waxing keep your floors performing as expected year after year. System4 San Antonio has been keeping area businesses looking their best with stripping and waxing services for 23 years.
Our floor maintenance technicians understand that using chemicals that are too harsh can damage your floors. They know that time is critical. Waiting for floors to fully dry in between layers of wax cannot be rushed or peeling and hazing can be a problem. Our knowledgeable team uses the appropriate stripping chemicals in the right proportions for your specific floor type. Our application techniques are safe, efficient, and effective. Call us today at (210) 446-4083 to schedule your next stripping and waxing service.
---
Call for Fast FREE Quote
Dial Area Code first please.
---